Potty breaks & Playgroups
We take all boarders out to potty every 3 hours from 6:30 AM to 8 PM. If the parent grants permission for their dog to play with others & if your dog wants to play, we will take them out in groups of the same size & temperament as your dog. Whether your dog is playing in our large playroom or playing outside, they are never left unattended. Either Susan or Ted or both of us are right there watching to ensure everyone is behaving appropriately. Dogs can also be taken out alone to play, just let us know your preference.
Cleaning & Sanitizing
While your fur baby is outside, his/her suite will be vacuumed & mopped using a disinfectant at least once daily, sometimes multiple times a day as needed to ward against germs, viruses & bacteria. In an attempt to keep your pet as safe & healthy as possible, we recently purchased a commercial grade air purifier that will reduce up to 99% of allergens, odors, pet dander, germs, bacteria & viruses such as kennel cough.
The Boarding Facilities Has
12 suites & two junior suites that are 4ft x 4 ft x 3 ft with 6 inch orthopedic mattresses. We primarily use our junior suites for small dogs under 25 lbs.
Inside/Outside Play Area
10 Individual Suites - 4 ft Wide and 6 ft Long
4ft Tall Solid Panels Between Suites
2 Large Suites - 4 ft Wide by 8 ft Long
Cots and Comfy Bedding
Air Conditioning in Warmer Months
Heated in Cooler Months
Multiple Palace Treats Per Day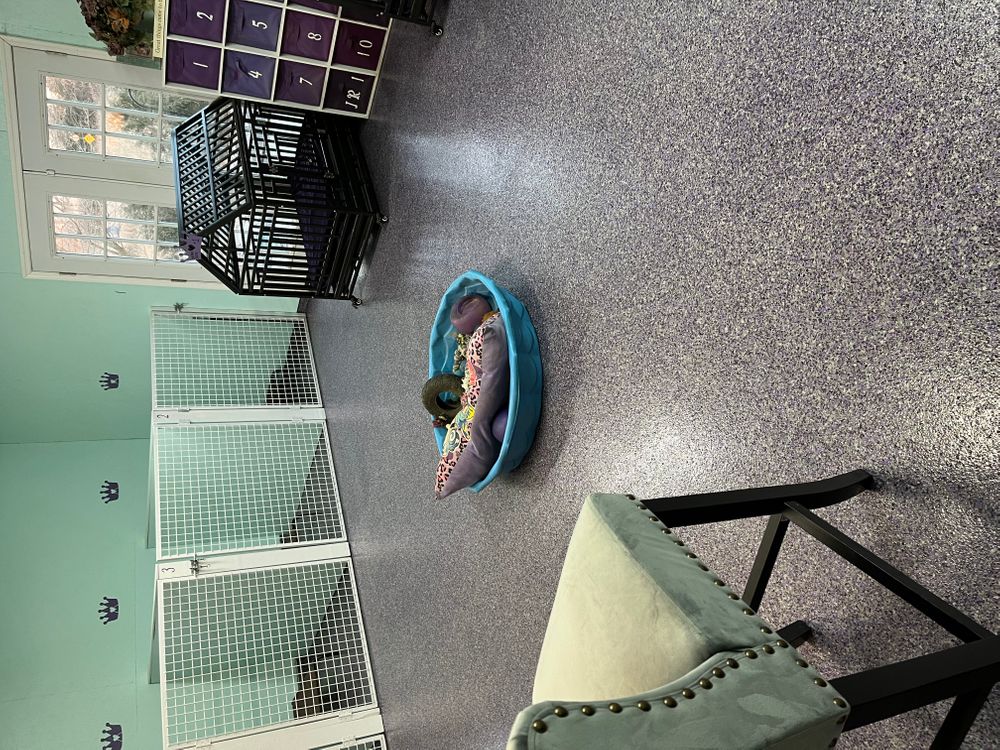 The Pooch Palace 2022 Remodel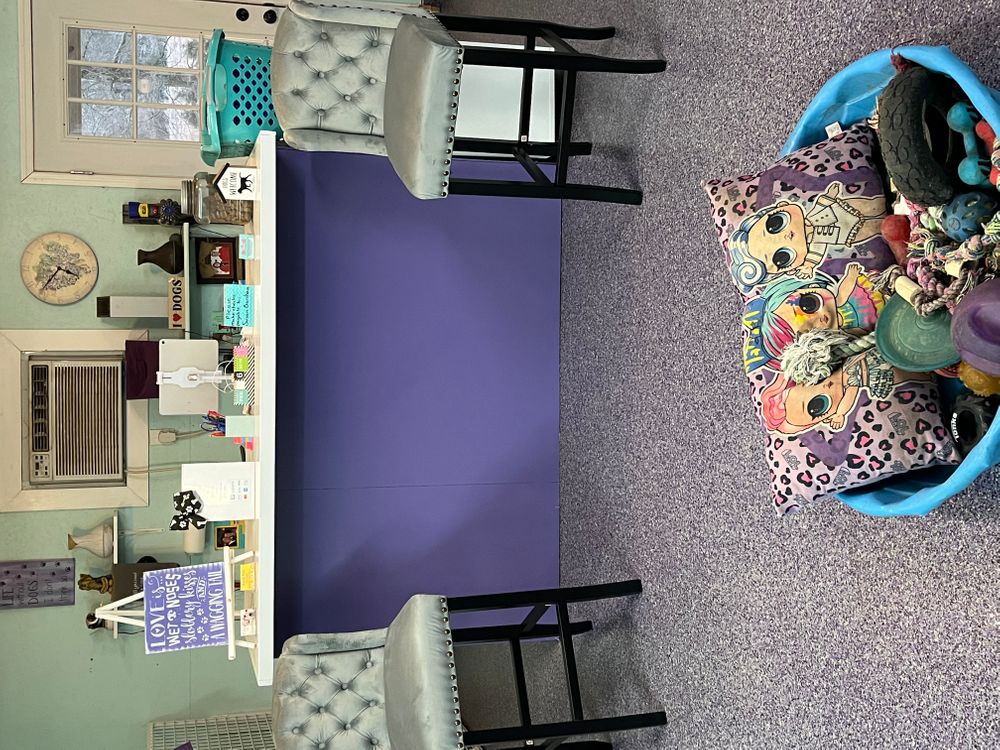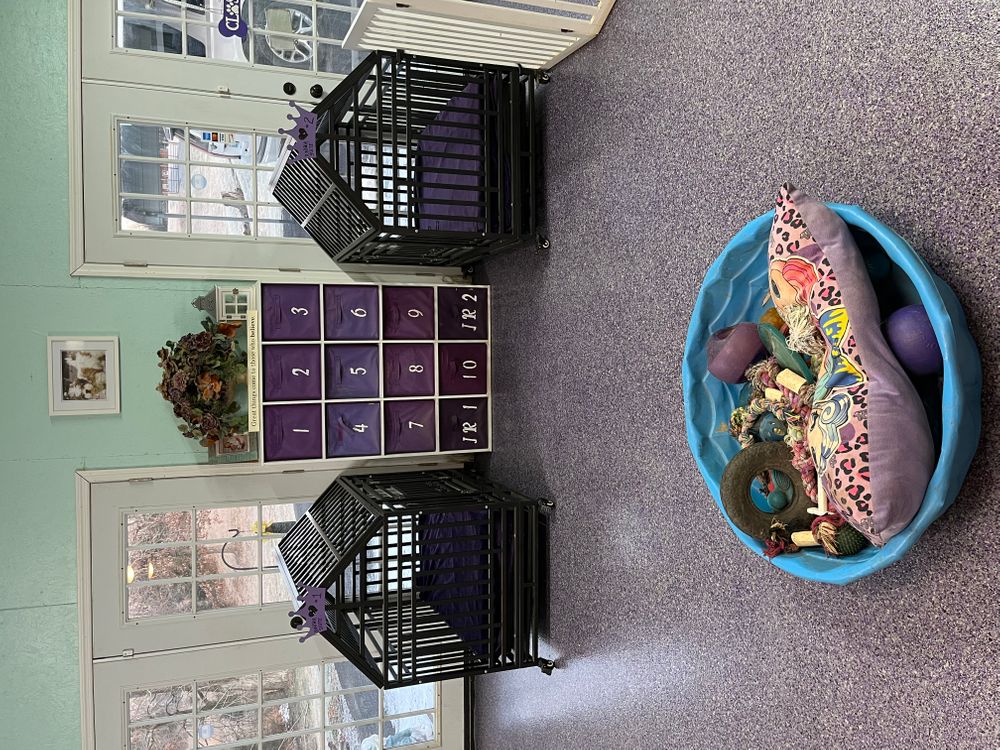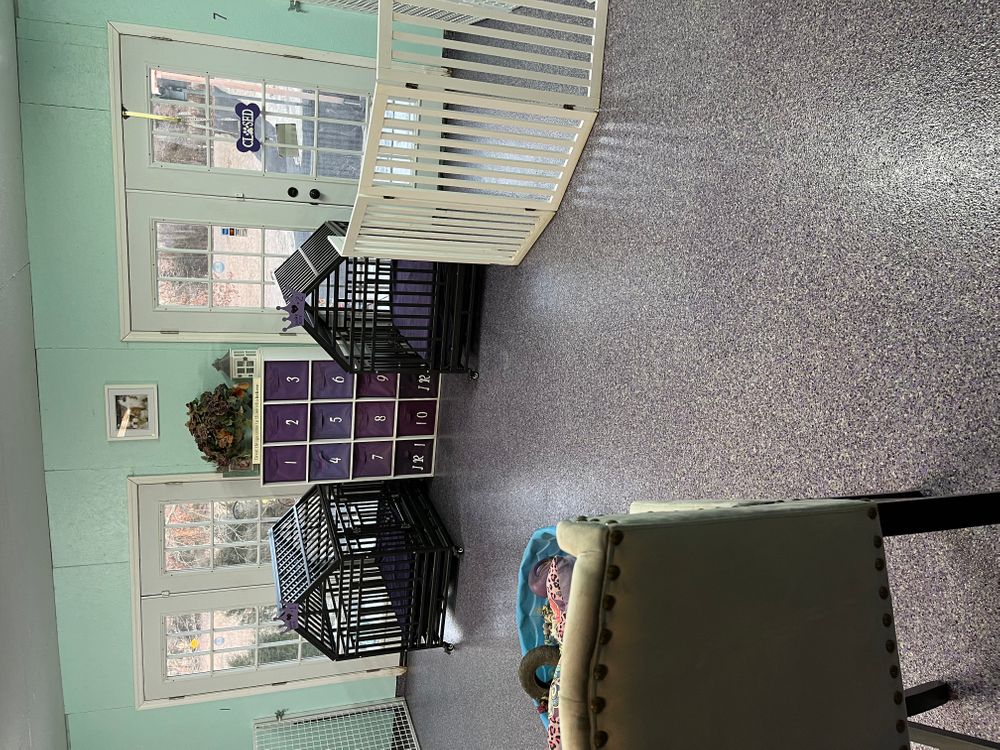 2022 Remodel
Entrance with safety gate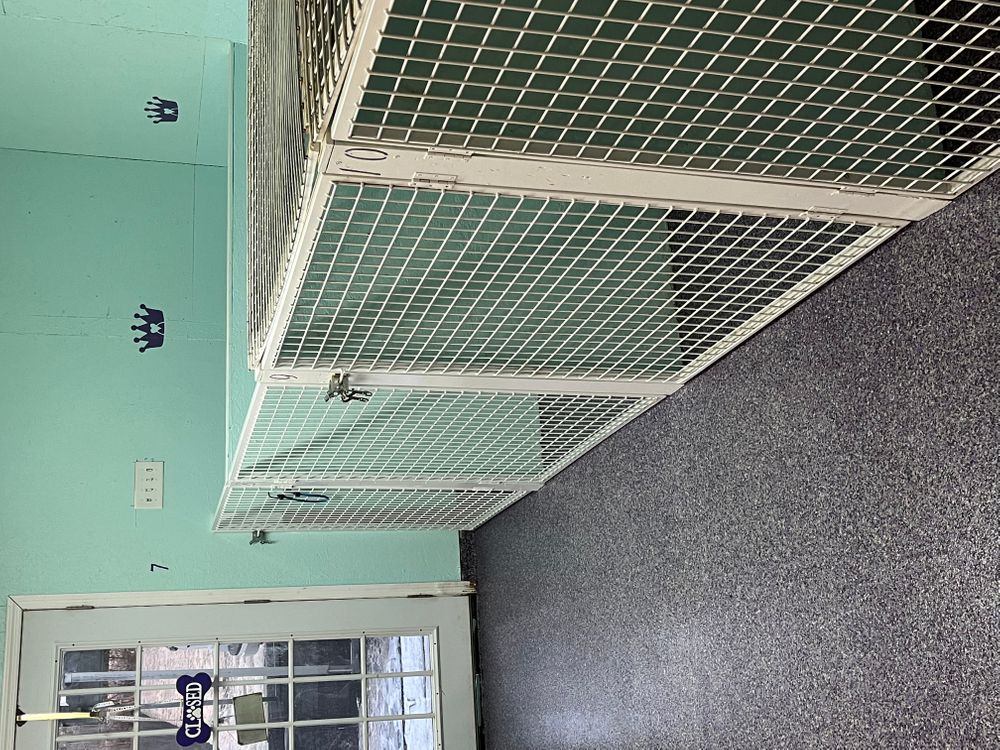 2022 Remodel
Suites with elevated beds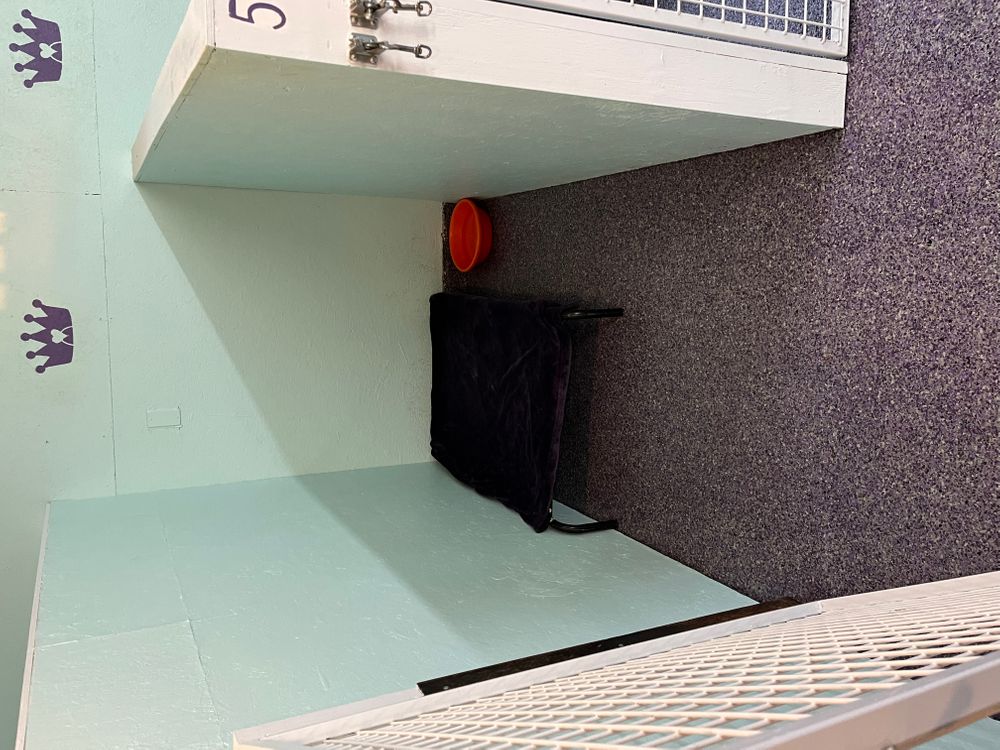 Luxury dog boarding remodel 2022
Regular suite 6 ft x 4 ft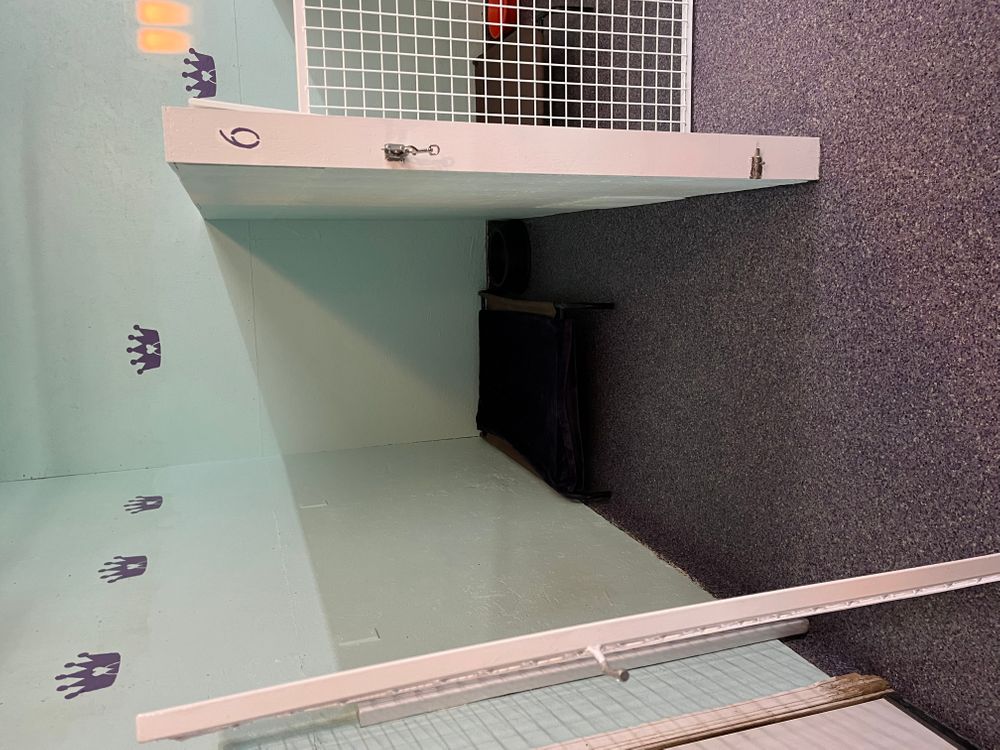 Palace remodel 2022
Large dog suite 8 ft x 4 ft