About the Owner of Our Dog Hotel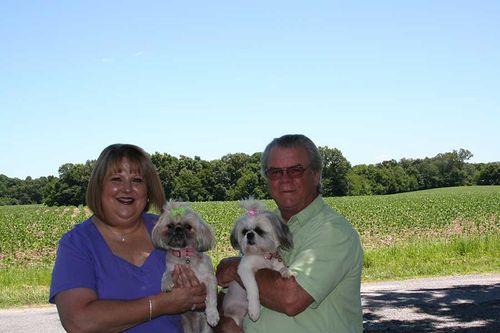 Susan Burcham is a true dog lover & the joint owner of our dog hotel, along with her husband, Ted.
Susan has a Bachelor of Science degree in nursing and recently retired from nursing to open The Pooch Palace. As a registered nurse, she is experienced in administering all types of medications, including injections, both to humans and to canines! Ted is also an avid dog lover. He retired in March of 2018 to become joint owner with Susan and work full-time in the palace .
The Pooch Palace was opened July 8, 2017 when we saw a lack of cage less dog boarding facilities where we would want to take our own fur babies. Additionally, we did not want to open a huge boarding facility where your dog would just be one of 50 or more dogs and where we would lose the personal interaction with the dogs and their owners. Plus, that many dogs in one building is stressful and increases disease risk. Dogs enjoy being active while also having down-time and personal attention, and that is exactly what we provide.
Whether you need to be away for work or for fun, you do not want to be worrying about whether your dog is happy and appropriately cared for while you are gone. When you leave them with us, you will know they are cared for by the same well-qualified people each day, with plenty of opportunities to run and play.
We cannot wait to meet you and your dog and welcome them into our small, clean, home-based, cage free boarding facility. If you prefer, you may contact us to schedule a time to come out and visit our facility prior to making a reservation. Just call Susan at 270-227-5705 or email her at thepoochpalaceky@gmail.com to schedule a reservation or tour.